customer_also_bought_ani
Traveness

Traveness
Description
Guillotine Nail Clippers Trixie
Trixie Guillotine Nail Clippers
is a
small size cat nail clipper
with stainless steel blades and a non-slip handle that allows you to safely handle the paws of small animals such as cats, small dogs, rodents and birds.
Your cat's nails should not be too long so as not to cause damage in their daily walk and to avoid them getting caught on surfaces that can hurt them. Regularly, your pet's nails will file down on their own when walking on hard surfaces.


Care should be taken when performing the procedure so as not to cut them too short and affect nerves and veins that run through your pet's nails.


Benefits
You can safely cut your cat's nails
It has a non-slip system
It is made of durable material
Features
Size 8 centimetres
Non-slip plastic handle
Guillotine type
Materials: Metal and plastic
Helps prevent watery eyes.
Features
Guillotine Nail Clippers Trixie
Reference

4011905023731

Brand

Trixie

Size

8 cm

Product Type

Guillotine, Scissors

Product Range

Care and Hygiene, Rodent World
Customer Reviews
Guillotine Nail Clippers Trixie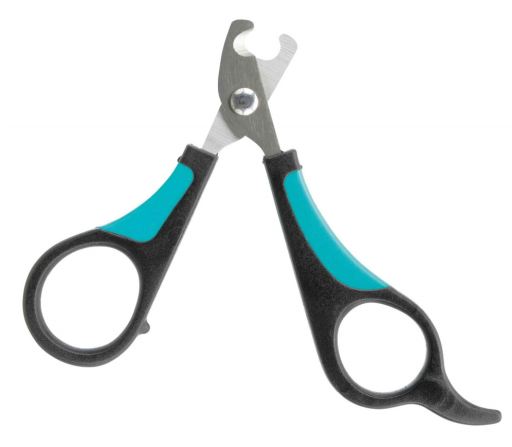 É boa para os cães que não gostam muito de cortar as unhas