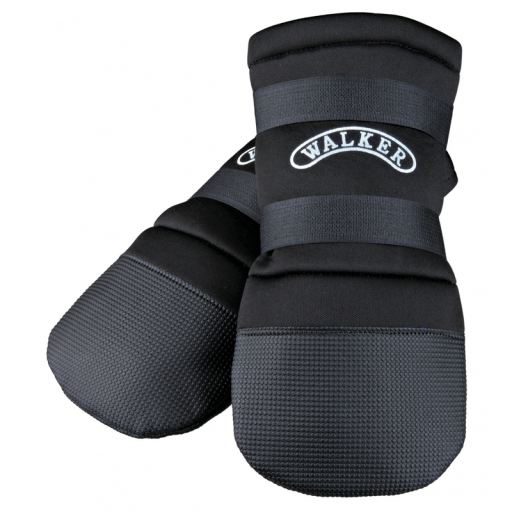 customer_also_bought_ani
Traveness

Traveness
Description
Walker Care Protective Boots Trixie
Walker Care Protective Boots by Trixie are protective boots for dogs in a pair made of high resistance neoprene with a sole in imitation leather and black color. The dog boots are recommended for pets that have sensitive paw prints or have open wounds on their paws that require special care for healing.
This type of accessory is advisable to place it in dogs from puppies so they can be accustomed to the sensation that can produce cover their paws, but if you need to use it in adulthood should be associated with some kind of positive encouragement to invite your pet to use it without resistance. They are available in sizes S, M, L, XL, XXL and XXXL.
Benefits
Protects your pet from high temperatures or low temperatures on the ground outside.
Treats wounds and paw conditions
It is a highly resistant product
Features
Boots for dogs
Available in packs of two units
Made of neoprene and imitation leather.
Materials: Neoprene and Nylon

Sizes
S - Example: West Highland Terrier Size: 6x12 cm
M - Example: Border Collie Size: 7,5x15 cm
L - Example: Golden retriever Size: 8,5x17 cm
XL - Example: German Shepherd Dog Size: 9,5x20 cm
XXL - Example: Rottweiler Size: 10,5x21 cm
XXXL - Example: Newfoundland Size: 11,5x22 cm
Features
Walker Care Protective Boots Trixie
Reference

4011905019574

Brand

Trixie

Color

Black

Size

XXL, L, Grande, XXXL, M, XL, S, M

Colors

Black

Materials

Neoprene, Nylon

Dog Size

Small, Medium, Maxi, Giant

Type

Wound protectors, Boots

Surface

City, House
Customer Reviews
Walker Care Protective Boots Trixie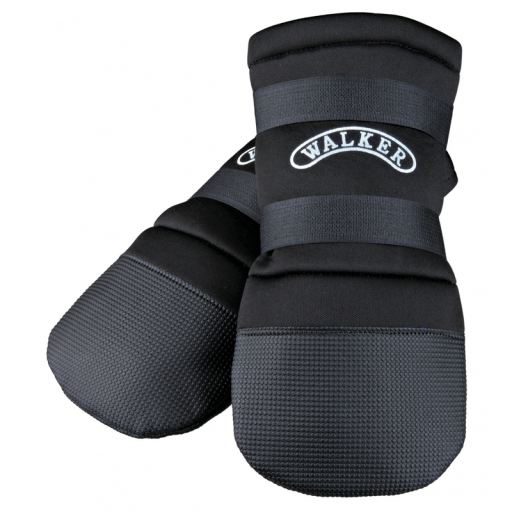 Muy cmodas ...me gust mucho.